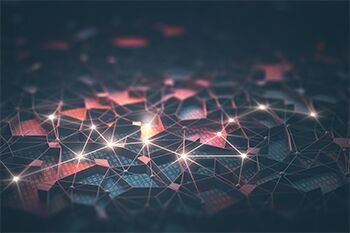 The "Edge AI Software Market by Component (Solutions, Services), Data Source, Application (Autonomous Vehicles, Access Management, Video Surveillance, Remote Monitoring, Predictive Maintenance, Telemetry), Vertical, and Region – Global Forecast to 2023" report has been added to ResearchAndMarkets.com's offering.
The global edge Artificial Intelligence (AI) software market size to grow at a Compound Annual Growth Rate (CAGR) of 26.5% during the forecast period
The author forecasts the global edge AI software market size to grow from USD 356 million in 2018 to USD 1,152 million by 2023, at a CAGR of 26.5% during 2018-2023.
Edge AI software enables aggregation, processing, computation, and analysis of data present near or on the edge devices by leveraging AI and IoT technologies. The software helps to process data on edge nodes even in remote and decentralized networks, without cloud connectivity.
Integrating AI with IoT in edge devices helps enterprises to minimize latency, reduce bandwidth, lessen threats, avoid duplication, improve reliability, and maintain compliance. Moreover, edge AI software solutions enable an organization to utilize the computing resources in an optimal manner, minimize the bandwidth required to execute the solution, and lower the latency in particular response time.
The major factors driving the growth of the edge AI software market are the increasing enterprise workloads on the cloud and rapid growth in the number of intelligent applications. Furthermore, the emergence of the 5G network to bring IT and telecom together and growing demand for applications with minimized latency and quick response time is expected to be providing opportunities for the growth of organizations from various industry verticals in the edge AI software market.
Moreover, Edge AI software solutions enable organizations to store and access data which needs a real-time response and is required for a limited time on the edge nodes and devices. Organizations can choose between the data that could be discarded after a limited time and the data which is to be stored for further use, reducing data loads on the cloud infrastructure.
Edge AI would also decrease the frequency of contact with cloud servers, hence would enhance the speed of decision-making. Interoperability issues of edge AI software and existing systems in an organization, and optimization of edge AI standards are some factors which are acting as challenges for edge AI software market and slowing the adoption of Edge AI software solutions.
Source: https://www.researchandmarkets.com/research/33rbhv/edge_ai_software?w=12