Research Report on Global Telepresence Robot Market 2018-2023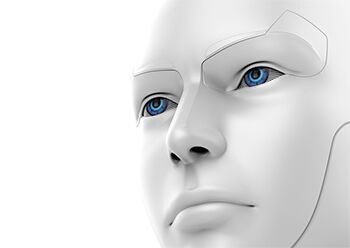 The "Telepresence Robot Market by Component (Head (Camera, Display, Speaker, and Microphone) and Body (Power Source and Sensor & Control system)), Type, Application (Education, Healthcare, Enterprise, and Homecare), and Geography-Global Forecast to 2023" report has been added to ResearchAndMarkets.com's offering.
The telepresence robot market is expected to reach USD 312.6 million by 2023 from USD 145.8 million in 2018, at a CAGR of 16.5%
This growth can be attributed to the enhanced operational efficiency in enterprises due to the virtual meeting, high demand from the healthcare industry, and low cost due to the availability of supporting devices. However, technical complexities leading to operational failures restrict the growth of the telepresence robot market.
Mobile telepresence robots accounted for a larger share of the overall telepresence robot market in 2017. These robots can be moved from one place to another. In the consumer sector, especially in-home care, it is widely used owing to its movable feature. Customers can use mobile telepresence robots from any place according to their convenience.
The market for healthcare applications is expected to grow at the highest CAGR during 2018-2023 Remotely controlled telepresence robots enable doctors to interact with their patients for consulting and training. Researchers have been developing telepresence robot that can be used for remote surgery to save lives and can be controlled by remote surgeons. The advantages of using remote surgery using telepresence robots include efficient operation, ability to isolate surgeons from infectious diseases, and low operational cost. These benefits are driving the overall telepresence market in the healthcare sector. The market for education applications is expected to grow at the second-highest CAGR during the forecast period.
The Americas accounted for a major share of the overall telepresence robot market in 2017. The Americas is the early adopter of all service robots for all the major applications, such as public relations, personal assistance and care giving, home care, enterprise, and education, which is resulting in the maximum demand for robots from this region.
The telepresence robot market is expected to grow at the highest CAGR in APAC from 2018 to 2023. The rising use of telepresence in large businesses and increasing need for high-quality visual communications are the reasons for the growing adoption of telepresence robots in APAC. The emergence of new technologies in APAC has increased the demand for innovative and user-friendly communications. Telepresence and robotics help individuals interact, share content, and record high-quality video, among other services, in real time.
Factors such as advancements in the robotic technology and wide-level adoption from education and residential sectors are expected to generate opportunities for the telepresence robot market players.
Source: https://www.researchandmarkets.com/research/9lgd46/global?w=12