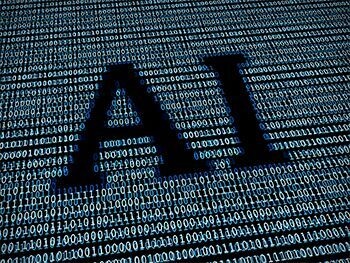 Clinical results presented demonstrate outstanding outcomes with world-class artificial intelligence
iCAD, Inc., a global medical technology leader providing innovative cancer detection and therapy solutions, today announced the global brand identity for its latest artificial intelligence software solution for digital breast tomosynthesis (DBT), ProFound AI™.
This high-performance, deep-learning technology revolutionizes the way radiologists interpret and manage DBT data. Study results presented during an oral presentation at the Radiological Society of North America (RSNA) annual meeting at McCormick Place in Chicago showed that radiologists' concurrent use of ProFound AI for DBT increased detection of breast cancer, while also decreasing false positives, unnecessary recalls and reading time. The algorithm is the world's first solution to achieve these unprecedented results.
"As AI continues to transform the healthcare landscape, we are pleased to present the unrivaled clinical results our technology offers to radiologists, their facilities, and their patients at this year's RSNA meeting," said Stacey Stevens, Executive Vice President and Chief Strategy and Commercial Officer at iCAD. "Powered by more than 12,000 patient cases, our solution is proven through a rigorous clinical study to help clinicians find more cancer, decrease false positives, reduce recalls and reading time. These results are truly profound."
In the presentation, Emily F. Conant, MD, Principal Investigator, Professor and Chief, Division of Breast Imaging, Vice Chair of Faculty Development, Department of Radiology, Hospital at the University of Pennsylvania in Philadelphia, detailed results of the retrospective, fully-crossed, multi-reader, multi-case study that compared the performance of 24 radiologists reading 260 DBT cases both with and without ProFound AI between two separate reading sessions. The findings showed that the concurrent use of ProFound AI by radiologist study participants improved cancer detection rates with an average increase in sensitivity of 8.0 percent. The false positive rate decreased with an average improvement in specificity of 6.9 percent. The solution also delivered significant workflow benefits by reducing reading time by 52.7 percent on average.
"To increase both sensitivity and specificity while also substantially reducing reading time is an impressive outcome," said Emily F. Conant, MD. "These findings underscore the significant clinical value of incorporating deep-learning technology in the interpretation of DBT studies. Including AI in DBT reading offers physicians confidence without compromise, resulting in better quality of care for patients."
In addition to the new data released at the scientific assembly, iCAD will also present "How AI Can Improve Diagnostic Performance and Reduce Reading Time in Breast Tomosynthesis," led by Senthil Periaswamy, PhD, Vice President of Research, iCAD. The session held on Tuesday at 1:30pm CT will focus on how ProFound AI improves breast cancer detection, reduces recalls and improves reading efficiency for DBT. For more information, including experiential learning sessions about the solution, please visit iCAD's booth #3911 in the South Hall or in the new Machine Learning Showcase located in the North Hall, booth #8161.
iCAD's ProFound AI is a high-performance, deep-learning, cancer detection and workflow solution for DBT delivering critical benefits to radiologists, their facilities, and their patients. The new technology is trained to detect malignant soft-tissue densities and calcifications and also provides radiologists with scoring information representing the likelihood that a detection or case is malignant based on the large dataset of clinical images used to train the algorithm.  The solution is currently available for use with leading DBT systems in Europe and Canada. It is pending clearance by the United States Food and Drug Administration (FDA).
Source: http://www.icadmed.com